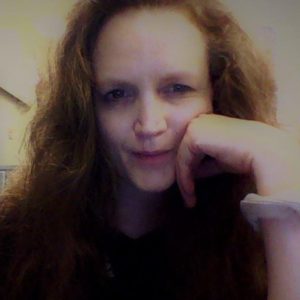 FOR SECURITY REASONS, CHRISTA REQUIRES A CREDIT CARD TO HOLD ANY RESERVATION MADE WITH HER BUT CAN NO LONGER TAKE THAT INFORMATION OVER THE PHONE. ALL RESERVATIONS WITH HER NEEDS TO GO THROUGH THE SECURED BOOKSY SYSTEM, LINKED TO THIS WEBSITE. THIS RESERVATION SYSTEM IS SCHEDULED AROUND CHRISTA'S AVAILABILITY AND HAS A BUILT IN 48 HOUR BLOCK OUT. IF YOU FIND A TIME SLOT BOOKED, THIS DOES NOT MEAN THE ROOM IS NOT AVAILABLE. IF CHRISTA IS NOT AVAILABLE AT A DATE AND TIME YOU ARE NEEDING, SHE IS HAPPY TO CHECK ROOM AND THE OTHER THERAPIST'S AVAILABILITY FOR YOU.

BOOK ONLINE
CALL: 805-226-6160
GIFT CARDS AVAILABLE
CHRISTA'S MENU
If you are only wanting to schedule specifically with Christa, a few things to keep in mind. Christa does not live in Cambria and commutes to all of her sessions. Because of this, the reservation system is set up with a mandatory 48 hour notice policy for booking sessions and 24 hour notice policy for cancellations. All reservation requests are personally confirmed by Christa, even when scheduling with other therapists and through the Booksy reservation system. She can only accommodate sessions with less notice than that if it fits around other sessions that are already scheduled. She prefers to keep her schedule to no more than 2 trips a week to Cambria, so priority on when she makes those trips is given to those who preplan. She is also does not work from sunset Friday to sunset Saturday, so any duets wanted during those hours must be arranged with the other therapists.
Christa professionally learned massage in 1992 at The Healing Arts Institute under the teaching of massage hall of fame recipient and original owner and director, Dr James Mally. Her earliest inspiration though is from her parents. Every comforting touch you receive from her, during a session, is a reflection of the touch she remembers receiving from her parents growing up. She has fond memories of squirming in church and her mother letting her lay her head in her lap while she stroked her hair luling her into a deep meditative state of being. She also has fond memories of the same with her father while he played her records or read books to her.
Christa has been practicing massage & bodywork since 1992 and is the prior owner of The Stress Busters' Health & Wellness Center, in Sacramento. She has extensive background in medical massage, which includes Gil Hedley's intensive course, with a focus on studying fascia, joint connectivity & function, and the central nervous & lymphatic systems. Her greatest love is using the grounding effects of La Stone Therapy in her sessions and practicing Breema, both of which have deepened her understanding of that nurturing touch she learned from her parents.
To learn more about Breema: THE BREEMA CENTER
To learn more about La Stone: LA STONE THERAPY
Christa is trained in the following massage and bodywork techniques:
Swedish
Deep Tissue
Trigger Point
Sports
Chair Massage
Reflexology
Reiki (Lineage via Master Da Wei Zhi)
Pre-Natal
Lymphatic
Myofascial Release
Oncology
Post Surgical & Medical Massage
Acupressure/Shiatsu
LaStone® (Original Body, Beyond Basics & Face Therapy)
Breema® Bodywork (Advanced)
Aromatherapy
Cryo & Thermal Therapy
Spa Services