HEAVENLY
"My fiancé and I came in for the Relaxation Massages and we were not disappointed. Our therapist was very friendly, professional, and knowledgeable. The only "bad" part was when it ended. They were the best massages we have ever had. We recommend Therapy By The Sea for anyone heading to Cambria looking for a little R&R and pampering!" K.C.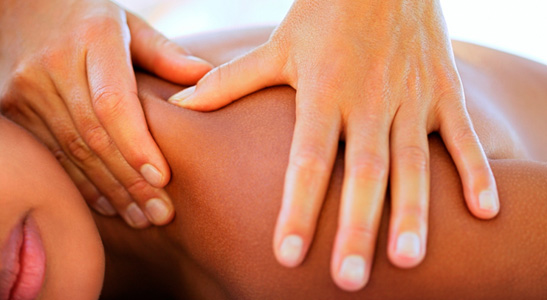 With a nurturing light to medium touch, this classic massage is renown for using long flowing strokes and gentle kneading of the muscles. Light friction, to enhance circulation, and gentle tapping, to induce even deeper relaxation, can also be incorporated. Organic high quality warmed oils and strategically placed heated towels are used in your session to leave you feeling more open and in harmony with your beautiful surroundings.
Choose between Organic Coconut Oil, Organic Sesame Oil, or a blend of the two, for your session.
Coconut Oil: Has a cooling effect on the body and is good for immflamation.
Sesame Oil: Has a warming effect on the body and is good for increasing circulation.
Blended Oil: Is a nice blend of both Coconut and Sesame Oil.
~~~~~~~~~~~~~~~~~~~~~~~~~~~~~~~~~~~~~
RELAXATION MASSAGE:
FOCUS – 30 min: $75

Focused Relaxation Massage, usually back, neck & shoulders, using light to medium pressure.

TWO OF A KIND: FOCUS x 2 (Duet): $160

Includes Heat Packs. While one rests with the heat packs, the therapist massages the other person.

ESSENCE – 60 min: $125

Full body Relaxation Massage using light to medium pressure.

CLASSIC – 90 min: $175

The next step up and the perfect length of time to get a nice full body massage.

EXTEND – 120 min: $225

Added extra attention to some 'kneady' areas.

INDULGE – 150 min: $275

A good overall intensive relaxation session.

LUXURY – 180 min: $325

A good overall intensive relaxation session with extra time for those 'kneady' areas.
Save
Save
Save
Save
Save
Save
Save
Save
Save
Save
Save
Save
Save
Save