Ahhhh-MAZING!
"This was the perfect way to kick off our relaxing weekend getaway in Cambria. Therapy by the Sea is a professional and clean establishment with talented therapists that are masters of their craft! Online registration was simple and convenient, too!
Book a session today!!" D.E.



Save
Save
Save
Save
Save
Save
Save
Save
Save
Save
Save
Save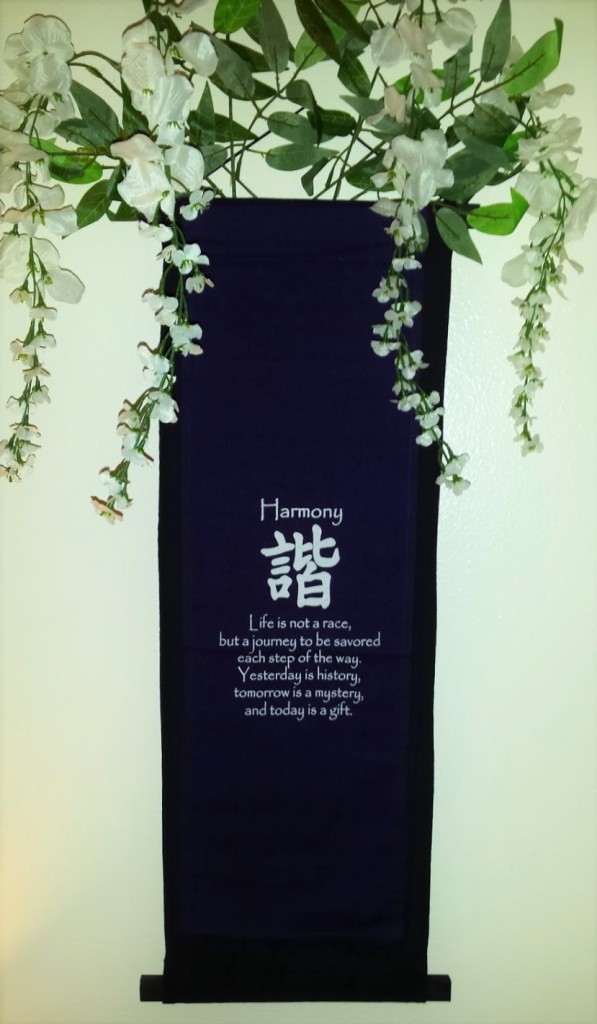 Established in 2006, Therapy by the Sea, in Cambria, CA, is a health & wellness center where therapists and healers collectively work together to provide a rejuvenating and healing space for both Cambrians and visitors alike.
We have several therapists and healers that use our space. This way we can provide you a comprehensive menu which includes several styles of MASSAGE THERAPY & BODYWORK, replenishing massage oriented SPA SERVICES, Cambrian inspired INTEGRATED ADD ONS, as well as PACKAGE ADDITIONS that include gift bags, wine tasting and some of the best dining experiences to be had on the Central Coast. Don't forget to check out our SPECIAL & DISCOUNT offers.
At Therapy by the Sea, we set high standards in regard to our customer service because we want you to have the optimal relaxation, rejuvenating and healing experience. We are conveniently located at 816 Main Street, in the West Village of Cambria, CA, and are within walking distance from Moonstone Beach and a short drive from Hearst Castle.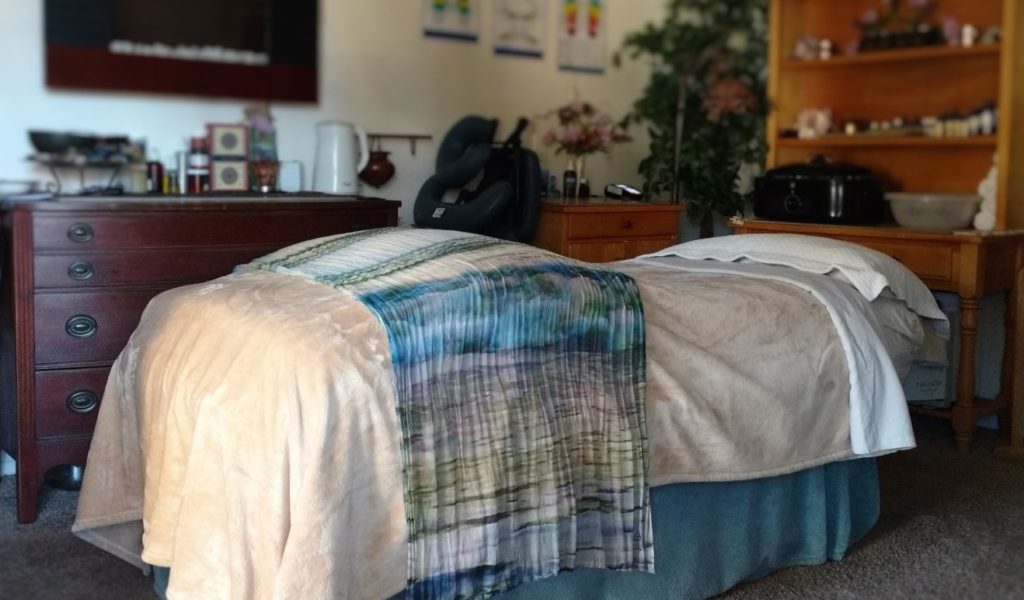 Our facility has a reception area with a comfortable two room suite downstairs (THE MOONSTONE ROOM & THE HARMONY ROOM), a downstairs space for non disrobing treatments (THE SEA ZONE) and couple's suite upstairs (THE TREE HOUSE SUITE).
The downstairs rooms are handicap accessible. The Moonstone Room also has an adjustable electric table, the Sea Zone space has an electric double recliner and the Harmony Room can be used for table massage, chair massage, private sauna tent sessions, or as a space for floor based body work, such as our Breema and Acupressure/Shiatsu. Both downstairs rooms are side by side, with a lockable room divider separating them, to where they can be turned into a duet suite, upon request.
The upstairs Tree House Suite is the space specifically set up for duets. It has two massage tables and a dressing room for two. The tables are in separate areas of the room allowing each person to be together in the space, but still have a sense of privacy.
Though they are not in the rooms, restrooms are easily accessible within the building, both upstairs and downstairs, with the downstairs restroom also being handicap accessible. Robes are provided for your comfort and modesty. Proper draping protocol is also maintained at all times.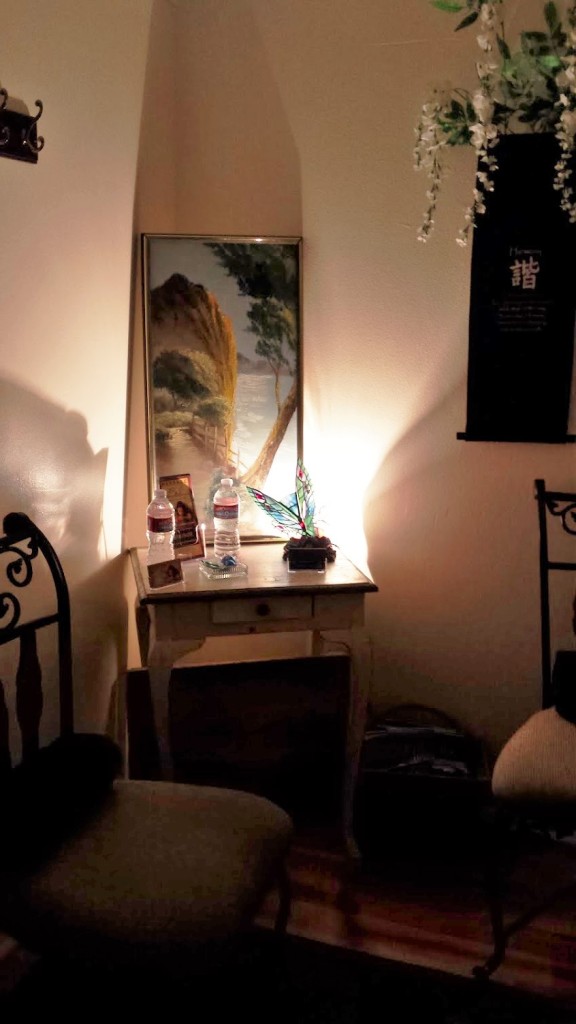 We look forward to serving you and making your visit to Cambria extra special.
THERAPY BY THE SEA is an affiliate of SERQET C PRODUCTIONS