HEAVENLY SEA ESCAPE

Absolutely the best massage therapy we have ever received. Outstanding service and treatment. Worth every cent. We didn't want the session to end. J.B.
You can navigate our website by using the menu links above.
OR
If you are having trouble navigating our website or finding what you need, for your convenience, clink this link to access a complete link enabled WEBSITE MAP.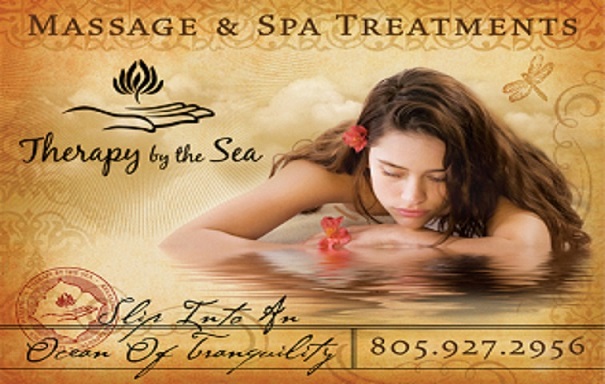 At THERAPY BY THE SEA we are here to ensure your visit is extra special. We cater to helping you create sessions of total pampering, in an intimate and comfortable setting, that is rarely found elsewhere. Each page within our website has links that can take you directly to our reservation calendar. Be sure to check out our FEATURED SPECIALS, which is grouped separately within our reservation calendar, and is also the automatic page our RESERVE ONLINE links will take you to.
When scheduling through our reservation calendar, the sessions we offer are grouped by duration of time. We offer Individual and Duet sessions which are grouped separately. Just click on the link of how long a session you want and then decide which service you would like to reserve. When you place your reservation on-line, the system will give you the opportunity to make special requests or ask questions.
You also have the option to CUSTOMIZE your sessions by duration of time. For your convenience, the customization option is listed as a choice at the top of each group selection in our reservation calendar. Be sure to tell us in the comments how you would like us to customize your sessions.
You can also find within the reservation calendar separate groups to reserve our PACKAGE ADDITIONS & GIFT CERTIFICATES. We have separated these out so they can be reserved in any manner that works for you. We were finding many wanted to pick up their GIFT BAGS and other packages, like our DINNER & WINE TASTING, before their actual sessions or they wanted us to call them back, to place a special order, at specific times. Now you can reserve the best time you would like to do this as well!
To schedule, you will need a credit card to verify and hold your reservation. Your card will not be charged until your session is completed or is otherwise requested by you (such as a purchase for a gift for someone else). Other payment options are also available when you actually come in for your session.
An automatic confirmation e-mail will be sent to you upon the successful completion of your reservation.
* The on-line booking system has a 5 hour window block on short notice booking, to ensure we do not miss appointments. If you are wanting to schedule with less than 5 hours notice, please call us directly instead.
Appointments can also be scheduled by calling:
When you make an appointment, we reserve that time exclusively for you.
If you must cancel your appointment, please notify us at least 8 hours before your scheduled time, to avoid being charged.
Save
Save
Save
Save
Save
Save
Save
Save
Save
Save
Save
Save
Save
Save
Save
Save
Save
Save
Save
Save
Save
Save
Save
Save
Save
Save
Save
Save