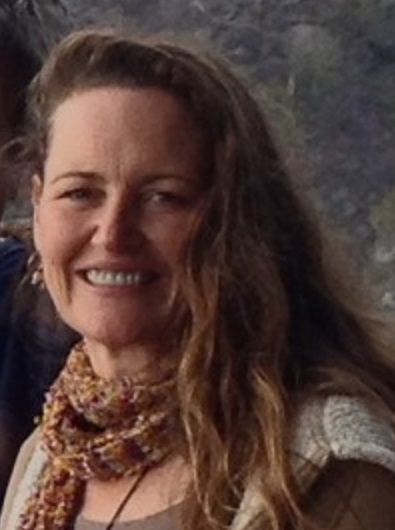 Trish has been assisting others with their healing and wellness needs since 1991. Rooted in Eastern and Western Philosophies and Methods, Trish works with you to reduce or eliminate pain, recover from injuries, feel more grounded in your own skin while assisting you in letting go of storing your life in your body. She has been dubbed "The Tissue Whisperer," as she frequently assists your body to make key connections (or REconnections) that help your system complete circuits and therefore be able to release trauma patterns – some of which can be very 'old', or deep.
Trish received her initial training, in 1991, at the Chicago School of Massage Therapy. Since that time she has also received advanced training in Myofascial Release, NeuroMuscular Therapy, Cranio-Sacral, Ortho-Bionomy, Reiki, Reflexology, Lymphatic Clearing (Dr Vodder technique), Somatic-Emotional Release, Sports Massage, PNF, Rehabilitative Therapy, Movement Therapy, Yoga, Pilates, Pain Relief, Wellness Coaching, Nutrition, Mindfulness Instruction, Breathwork, Acupressure/Shiatsu, Applied Kineisiology, Transformative Vibrational Healing, Touch for Health, Intuitive Channeling, Color and Sound Therapy, Multi-Dimensional Healing, Inner Child, Alternate & Generational Pattern Healing & Self Empowerment.
*** WE ARE IN THE PROCESS OF UPDATING TRISH'S MENU. HER MENU WILL PRETTY MUCH MIRROR MOST OF WHAT CHRISTA OFFERS. IF YOU CLICK ON THE ORANGE BUTTON, YOU WILL FIND THE MOST CURRENT UPDATED MENU FOR HER THERE….OR CALL US AND WE WILL MAKE SURE YOUR SESSION IS RESERVED HOW YOU 'KNEAD'!