If you have a favorite therapist, please feel free to request them when you book your session.

CHRISTA with Christa Roseann
CHRISTA
Christa professionally learned massage in 1992 at The Healing Arts Institute under the training of the original owner and director, Dr James Mally. Her inspiration though is from her mother, Christa Roseann. Every comforting touch you receive from her, during a session, is a reflection of the touch she remembers receiving from her mother growing up. She has fond memories of squirming in church and her mother letting her lay her head in her lap while she stroked her hair, lulling her into a deep meditative state of being.
Christa has been practicing massage & bodywork since 1992 and is the prior owner of The Stress Busters' Health & Wellness Center, in Sacramento. She has extensive background in medical massage, which includes Gil Hedley's intensive 5 day course, with a focus on studying fascia, joint connectivity & function, and the central nervous & lymphatic systems. Her greatest love is using the grounding effects of La Stone Therapy in her sessions and practicing Breema, both of which have deepened her understanding of that nurturing touch she learned from her mother.
To learn more about Breema: THE BREEMA CENTER
To learn more about La Stone: LA STONE THERAPY
Christa is trained in the following massage and bodywork techniques: Swedish, Deep Tissue/Trigger Point (Advanced), Sports, Chair Massage, Reflexology, Reiki (Lineage via Master Da Wei Zhi), Pre-Natal, Lymphatic, Myofascial Release, Oncology, Post Surgical & Medical Referral Massage, Acupressure/Shiatsu, LaStone® (Original Body, Beyond Basics & Face Therapy), Breema® Bodywork (Advanced), Aromatherapy, Cryo & Thermal Therapy and basic Spa Services.
~~~~~~~~~~~~~~~~~~~~~~~~~~~~~~~~~
DEANNA
Deanna came into learning massage after working as a nursing assistant provider. She is an experienced yoga instructor and has extensive training from the California Holistic Institute. She specializes in Swedish Massage and Reflexology.
~~~~~~~~~~~~~~~~~~~~~~~~~~~~~~~~~
JEANNINE
Jeannine Jacobs is a diplomat of Traditional Chinese Medicine from two colleges and has practiced healing arts and massage for 25 years. She is very adept in addressing your needs with authentic Acupressure therapy, Myo-Fascial Release, Deep Tissue Massage and Swedish Massage.
~~~~~~~~~~~~~~~~~~~~~~~~~~~~~~~~~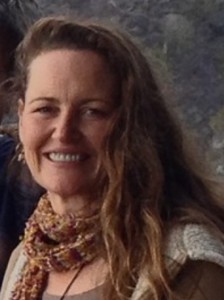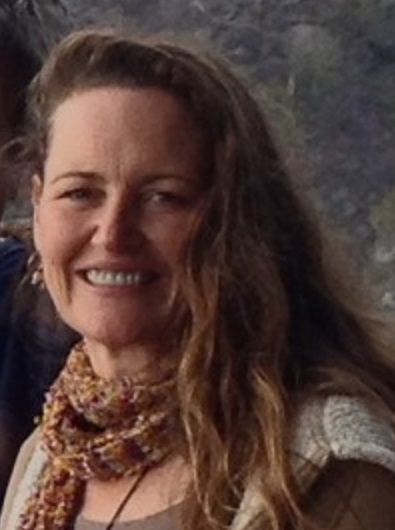 TRISH
Trish has been assisting others with their healing and wellness needs since 1991. Rooted in Eastern and Western Philosophies and Methods, Trish works with you to reduce or eliminate pain, recover from injuries, feel more grounded in your own skin while assisting you in letting go of storing your life in your body. She has been dubbed "The Tissue Whisperer," as she frequently assists your body to make key connections (or REconnections) that help your system complete circuits and therefore be able to release trauma patterns – some of which can be very 'old', or deep.
Trish recieved her initial training, in 1991, at the Chicago School of Massage Therapy. Since that time she has also recieved additiona training in Myofascial Release, NeuroMuscular Therapy, Cranio-Sacral, Ortho-Bionomy, Reiki, Reflexology, Lymphatic Clearing (Dr Vodder technique), Somatic-Emotional Release, Sports Massage, PNF, Rehabilitative Therapy, Movement Therapy, Yoga, Pilates, Pain Relief, Wellness Coaching, Nutrition, Mindfulness Instruction, Breathwork, Shiatsu, Applied Kineisiology, Transformative Vibrational Healing, Touch for Health, Intuitive Channeling, Color and Sound Therapy, Multiple-Dimensional Healing, Inner Child, Alternate & Generational Pattern Healing & Self Empowerment.
~~~~~~~~~~~~~~~~~~~~~~~~~~~~~~~~~
UTE
Ute is both trained both as an Esthetician and a Massage Therapist. She was trained in massage in Los Angles in 1996. It was there that she started her career by working in several chiropractic offices. Wanting to be able to help her clients more, she took advanced training in Structural Deep Tissue Massage, Sports Massage, Reflexology and Acupressure. In 2002, Ute added skin care to her repertoire. Her work was recognized when she was hired by the respected spas Hollywood. Ute received a MA in Spiritual Psychology from the University of Santa Monica. She is certified as a Reiki practitioner, and has been trained in Open Heart Meditation and Natural Walking (SONW). Living on the Central Coast now Ute is delighted in sharing her gifts with our local community in Cambria.
~~~~~~~~~~~~~~~~~~~~~~~~~~~~~~~~~
VICKY
Vicky received her initial training in massage in 2008. Since then, she has practiced in several states, and continued to deepen her skills in Swedish, Acupressure, Shiatsu,Thai-Shiatsu, Bamboo-fusion, Pre-Natal, CranioSacral, Polarity, Lymphatic Drainage, and many Deep Tissue techniques including Trigger Point, Myofascial Release, Joint Mobilization Techniques, Sports Massage and Reflexoloy. Her mission, as a therapeutic massage therapist/body-worker, is to be compassionate through nurturing, and having connection in listening with her client's needs. With her passion for this profession, her desire is to touch this community in a way that brings inspiring results and truly make a difference.
Save
Save
Save
Save
Save
Save
Save
Save
Save
Save
Save
Save
Save
Save
Save
Save
Save
Save
Save
Save