SWEDISH RELAXATION with STONE SOLE CONNECTION (Reflexology)
SEVENTH HEAVEN
"We had a couple's massage and were pampered like royalty. The massages were lovely. I would recommend the Buddha Bliss package. It's heaven." J.N.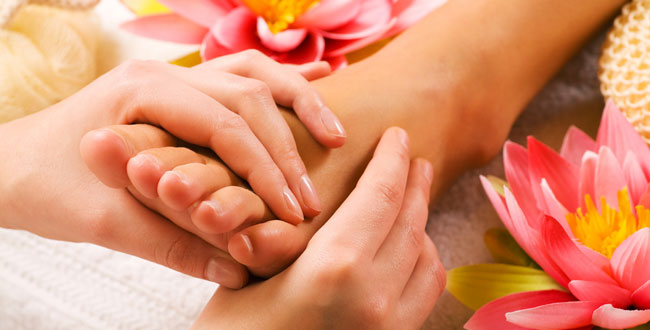 CLICK HERE TO RESERVE YOUR SESSION ON-LINE TODAY!
Loved it!
"My husband and I received the 90 min Buddha Bliss duet massage. I've had massages before coming here, but this was the first time I'd ever fallen asleep during some parts! I felt so heavy and relaxed for a long time afterward. Both girls knew exactly what they were doing and we will definitely go back when we are back in town!" E.V.
Designed to bring deep relaxation and balance, from head to toe, this meditative session combines our heavenly and popular SWEDISH RELAXATION with our STONE SOLE CONNECTION (Reflexology) – complete with aromatherapy, steamed towels and a nice introduction to warm stones. This is a perfect session for those who want some extra attention on their extremities without compromising the benefits of a receiving a regular massage. With this perfect combination, it will be a shoe in for complete relaxation and de-stressing. You will be well on your way in finding your bliss.
More extensive use of STONES and DEEP TISSUE can be added, for an additional fee, per request.
~~~~~~~~~~~~~~~~~~~~~~~~~~~~~~~~~~~~~
THE BUDDHA'S BLISS:
Save
Save
Save
Save
Save
Save
Save
Save
Save
Save
Save
Save