PERFECT FOR MOTHER'S DAY
"This provided me with a perfect way to say "Happy Mother's Day!" I spoke with the therapists and arranged for spa-session gift certificate to be delivered on Mother's Day, along with a beautiful arrangement of flowers. The service was prompt, courteous, and provided a one-stop shopping experience for me. I live out of state, so this really did make it so much easier. My Mom is already looking forward to her visit!" J. B.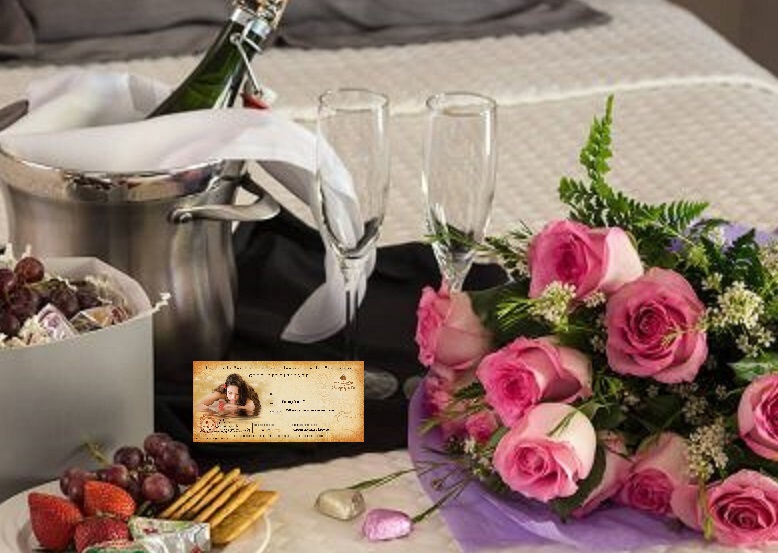 Make your reservations and gift giving extra special with the following PACKAGE ADDITION options.

PLEASE NOTE:
GIFT CERTIFICATES, BAGS, BASKETS, FLOWERS & PLANTS
All of our gift options and gift certificates show the MINIMUM amount that needs to be ordered.
Every gift item is customized to your order and may not reflect what is shown in the picture. If you want a larger or more elaborate gift item, use the multiplier to increase it to the amount you wish it to be. This lets us know it is the same item you are purchasing. If you are purchasing several of the same item for different reservations or people, to let us know they are distinct orders, be sure to place them as separate order requests.
DELIVERY OPTIONS
All of our gift baskets, bags, flower and plants are package addition options, intended to be ordered with a reservation or added to a gift certificate purchase, and can not be sold separately.
The delivery option is available for gift items, to be added to gift certificate purchases. We do not do on-site spa or massage services at this time.
Our gift items are not available for shipment or mail order.
If you are just purchasing a Gift Certificate, with or without an additional Greeting or Special Occasion Card, we will be glad to mail or hand deliver it without any additional charge.
REFRESH PACKAGE ADD-ON
When ordered with our SOUL RENEWAL (Foot Soak), the REFRESH package add-on can be ordered through our reservation system. To do this, click the orange 'Book Now' button and then look for our REFRESH & RENEW.
If you would like a special request wine upgrade to your REFRESH or REFRESH & RENEW package on-on, please pick your selection from our REFRESH WINE SELECTION list, and we will make sure it is added to your reservation.
PAYMENT OPTIONS
You can pay upfront for your order with PayPal. We will contact you, when we receive your order request, to ensure it is completed to your needs.
If you choose the Phone option, this will send us a notification to call you for your credit card information. Either way, we always contact you to ensure your order is fulfilled how you wish.
To ensure an expedited response, and that your order is processed quickly, please call us after placing your order. If you get our voice mail, please leave us a message.
There is a 4% processing fee added to each order to cover credit card fees. This will reflect in the final amount the system asks for you to pay.
GIFT & FLOWER DELIVERY
00009
Arrange an extra surprise with your GIFT CERTIFICATE purchase by pairing it with special GIFT BAG, BASKET, FLOWERS or a PLANT! Deliveries within 5 miles of our spa location is $10 and $1.50 per mile, or fraction of, after that.

A 4% credit card processing fee is added to each order.


RESERVATIONS FOR OUR MASSAGE AND SPA SERVICES ARE MADE THROUGH OUR GENBOOK CALENDAR BOOKING SYSTEM.