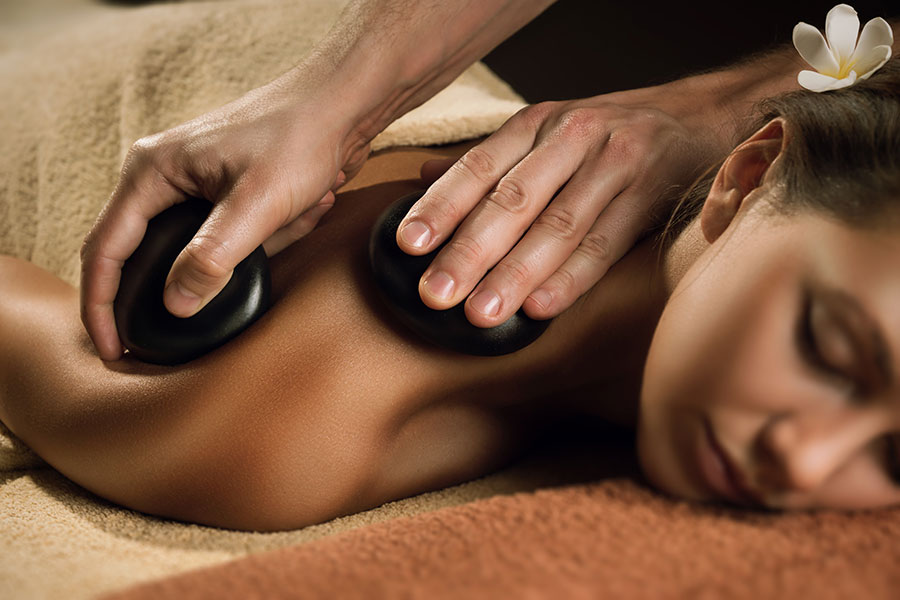 Are you looking for a basic massage, but still want the added benefit of some focused work with the WARMED STONES?
For many seeking a massage, they often are really just 'kneading' some specific kinks worked out. This is usually in their back, neck and shoulders. Others come in with their leg muscles in spasms. Without going into the more advanced deep tissue techniques, SWEDISH MASSAGE often is enough to help, but sometimes it just needs a little bit boost of heat to fully induce the muscles to relax and let go.
Swedish massage is renown for using long flowing strokes and gentle kneading of the muscles. When many people think of massage, this is often what they think of. Compression, rocking and gentle tapping, to induce even deeper relaxation, as well as the use of light friction, to enhance circulation, can also be incorporated.
Christa's SINGULARITY – MOON STONE session utilizes all of the Swedish massage techniques and benefits found in her BACK TO BASIC session, with some added focused use of WARMED STONES, on the areas that you feel 'kneads' some extra attention and warmth. For most sessions, this focus is usually the back, neck and shoulders.
Pressure: light to medium pressure.
~~~~~~~~~~~~~~~~~~~~~~~~~~~~~~~~~~~~~
SINGULARITY – Moon Stone: