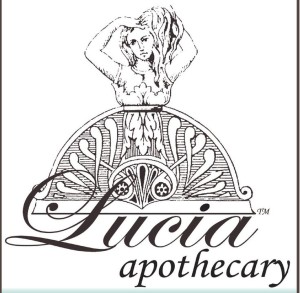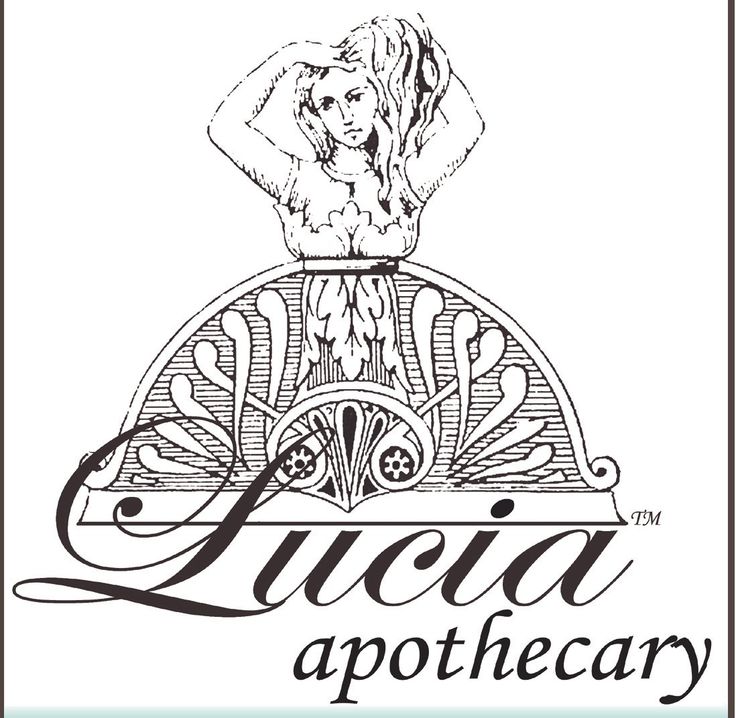 CLICK HERE TO RESERVE YOUR SESSION ON-LINE TODAY!
For our BODY POLISH and our HAND & FOOT POLISH, we often use Lucia Apothecary's sugar & salt scrubs, all named after special coastal places in California. For these spa services we rotate the scents we use, but if you have a favorite scent, for an additional charge we can turn ANY spa or massage session into THE LUCIA EXPERIENCE.
The following scents are available for your enjoyment. When booking your session, let us know which one you prefer and your session not only will come with your favorite Lucia scent, you will receive a gift bag to take that special scent home with you!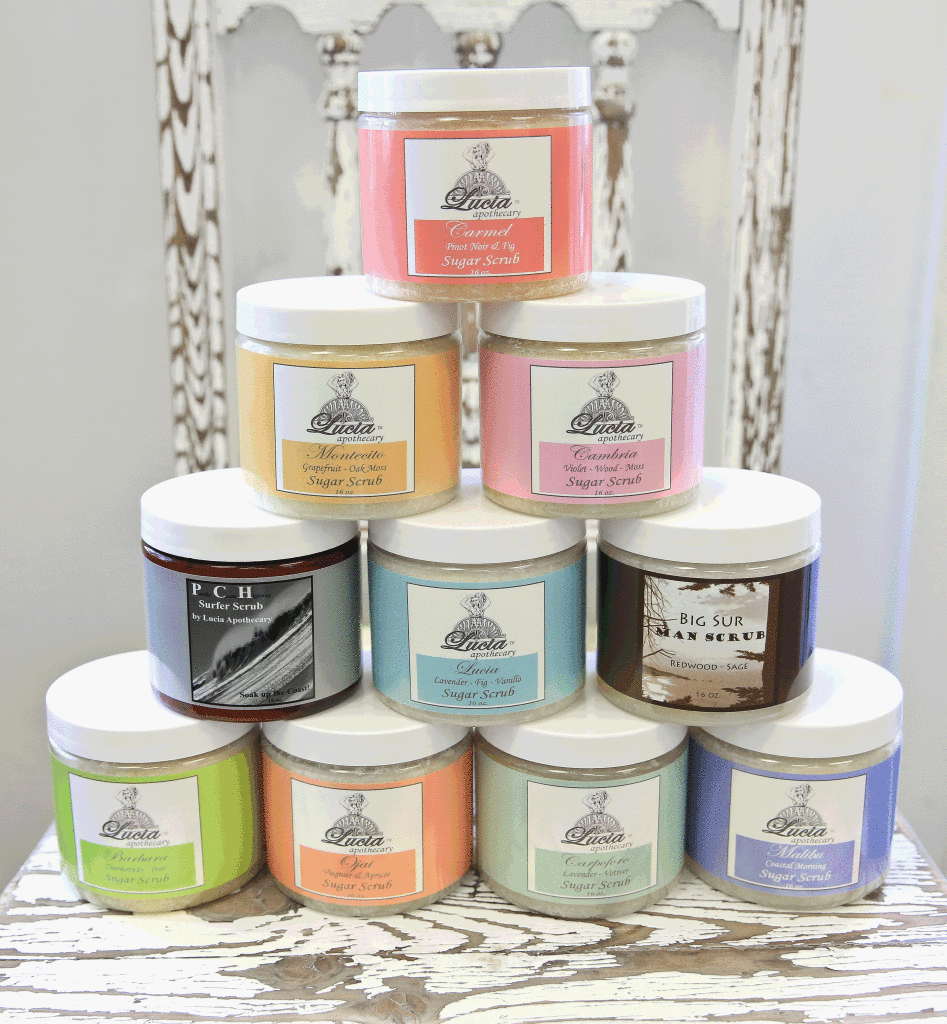 ~ AVACADO & CITRUS (Essential Oils used for scent. No fragrance oils.)
~ AVILA (Coconut Cream)
~ BARBARA (Chardonnay & Pear)
~ BIG SUR (Redwood & Sage. Known as the 'Man Scrub' & uses salt as its base.)
~ CALIFORNIA LIMITED EDITION
(Vanilla & Pumpkin), (Gardenia Tuberose), (Juniper Grove) or (Holiday Peppermint)
~ CAMBRIA (Violet & Wood Moss)
~ CARMEL (Pinot Noir & Fig)
~ CARPOFORO (Lavender & Vetiver)
~ EDNA (Honeysuckle, Rosehip & Jasmine)
~ LAGUNA (Canyon Lilac)
~ LUCIA (Lavender, Fig & Vanilla)
~ MALIBU (Coastal Morning)
~ MENDOCINO (Sangiovese & Biscotti)
~ MONTECITO (Grapefruit & Oak Moss)
~ OBISPO (Citrus & Jasmine)
~ OJAI (Viognier & Apricot)
~ OLIVOS (Lemongrass & Olive)
~ PCH – PACIFIC COAST HIGHWAY (Surfer scent. Great for guys!)
~ SAUSALITO (Pacific Evening)
~ YNEZ (Lavender & Sage)
Save