MID-DAY HAVEN
"The Romancing the Stones massage, with hot rocks and warm towels, is incredibly therapeutic. The atmosphere, music and great skill of the therapist, is on a high level of body work. Thanks so much!" H.M.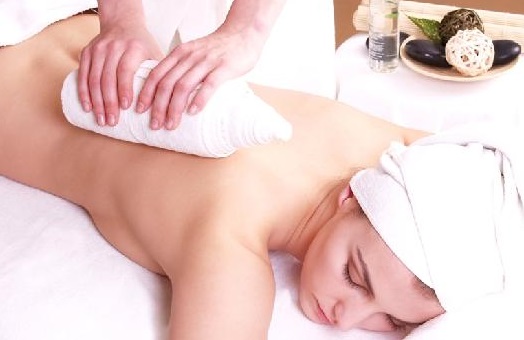 CLICK HERE TO RESERVE YOUR SESSION ON-LINE TODAY!
Our ROMANCING THE STONES massage is the next step up from our SWEDISH RELAXATION massage, with the added benefit of a nice introduction to the use of warmed stones. It is a perfect way to get a taste of how much warmed stones can enhance your session. Light to medium pressure, fine tuned to your specific needs, along with basic aromatherapy, warmed oil and warm towel compresses, are also used during your session.
This session is designed to relax, regenerate and revitalize, offering serenity for the entire body, spirit and soul. The focused use of the added warmed stones help melt through the areas of the most tension in your body, bringing suppleness to the tissues and adding a deeper level of relaxation to your body.
In addition to Warmed Towels Compresses, warmed stones are used on a focused area of the body (usually the back torso area). We introduce the added benefits of these tools to the areas you have the most tension and can adjust to your needs, per request. If you want more intensive use of warmed stones during your entire session, please refer to our CAMBRIAN STONE CONNECTION sessions. More intensive use of the warmed towel compresses can also be added for an additional charge as well.
MAKE YOUR SESSION EXTRA SPECIAL WITH ONE OF OUR PACKAGE ADDITIONS!
~~~~~~~~~~~~~~~~~~~~~~~~~~~~~~~~~~~~~
ROMANCING THE STONES:
~~~~~~~~~~~~~~~~~~~~~~~~~~~~~~~~~~~~~
* Unless pre-arrangements have been made, all of our 30 minute Focus – Duet (Couple) and Great Escape sessions are done with one therapist within an hour block of time. For the best possible experience we actually encourage this, for while one person is being worked on by the therapist, it allows for the other person to sink into a deeper state of relaxation with the hot towels & stones we use. Two therapists can be arranged, but is based on the availability of the 2nd therapist. If you would still like to see if we can schedule the Focus sessions at the same time, please let us know when you place your reservation.
Save
Save
Save
Save
Save