SO MUCH MORE THAN EXPECTED
"I received a 60 minute Relaxation Session. When I scheduled, I was told it was the basic massage that most people think of when scheduling a session. Oh, my! If this is their basic massage, I can only imagine what some of their other sessions are like! Everything was perfect. You will get quality: in touch, method, training, product, and experience. Loved every second." J.W.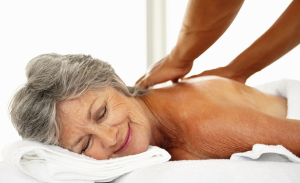 On a budget?
Not 'kneading' the full 'spa' treatment and just want a good rub down?
Jean expertly blends a deep understanding of Eastern modalities into her basic SWEDISH MASSAGE. Compression, rocking and gentle tapping, to induce even deeper relaxation, as well as the use of light friction, to enhance circulation, can also be incorporated. With this session, Jean uses a warmed organic oil and non-contact aromatherapy to ensure a relaxing experience. She the use of a few warmed stones to stimulate acupressure points in the body. A few moistened warmed towels, to ensure you leave feeling clean and refreshed, are strategically used throughout your session.
Pressure: light to medium pressure.
MAKE YOUR SESSION EXTRA SPECIAL WITH ONE OF OUR PACKAGE ADDITIONS!
~~~~~~~~~~~~~~~~~~~~~~~~~~~~~~~~~~~~~
BACK TO BASICS: