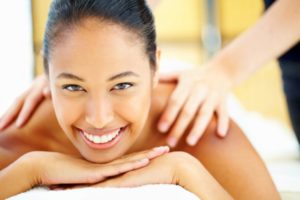 CLICK HERE TO BOOK AND PAY UPFRONT ONLINE
Save 20% on Last Minute Reservations with Select Services at Therapy By The Sea!
The FLASH SALE specials are random and change FREQUENTLY, so keep checking to make sure you don't miss them!!!
* If you are scheduling through your phone, it is recommended you download the Genbook scheduling app, to ensure the specials feature is working properly.
The Genbook scheduler will automatically take you to the first category that has this discount in effect. Under the Flash Sale banner, on the left hand side, there is a list that will show you other categories that also have services with this discount. Be sure to check them!

To ensure you receive your discount look for the green FLASH tab (as pictured above) in our Genbook reservation calendar to see what services and time slots are available. The scheduler will automatically show you, under each category, which services qualify and discount you within the system.
No need to bring payment. Discount applied at the time of purchase.
Please be advised that the reservation payment does NOT include any gratuity.

Any upgrades or add-ons to your reservation are at the regular price.
Payments for anything else can be done at the time of service or contact us on how you would like them to be handled.

Save
Save
Save
Save
Save
Save
Save
Save
Save
Save
Save
Save
Save
Save
Save
Save
Save
Save
Save