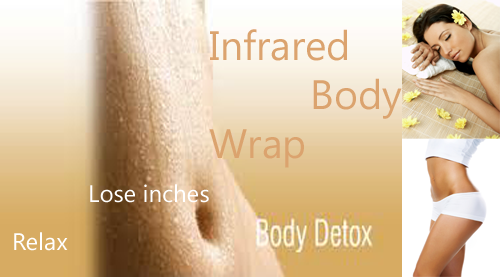 Save
Save
Save
Save
Save
Save
Save
Save
Save
Save
Save
Save
Save
Save
Save
Save
Save
Save
Save
Save
Save
Save
Save
Save
Save
Save
Save
Save
Save
Save
Save
Save
Save
Save
Save
Save
Save
Save
Save
Save
Save
Save
Save
Save
Save
Want to warm up the body, burn fat and detox at the same time?
Then the Infrared Wrap is the perfect way to add extra benefits and enjoyment to your session.
This treatment can be a stand alone session or it can be a great way to begin or finish a longer session. Massage is much like a passive form of exercise. Using heat provides an excellent means to prepare your body for massage as well as deepen the effects of the overall session. It is also a great alternative to warming up the tissue for deep tissue work.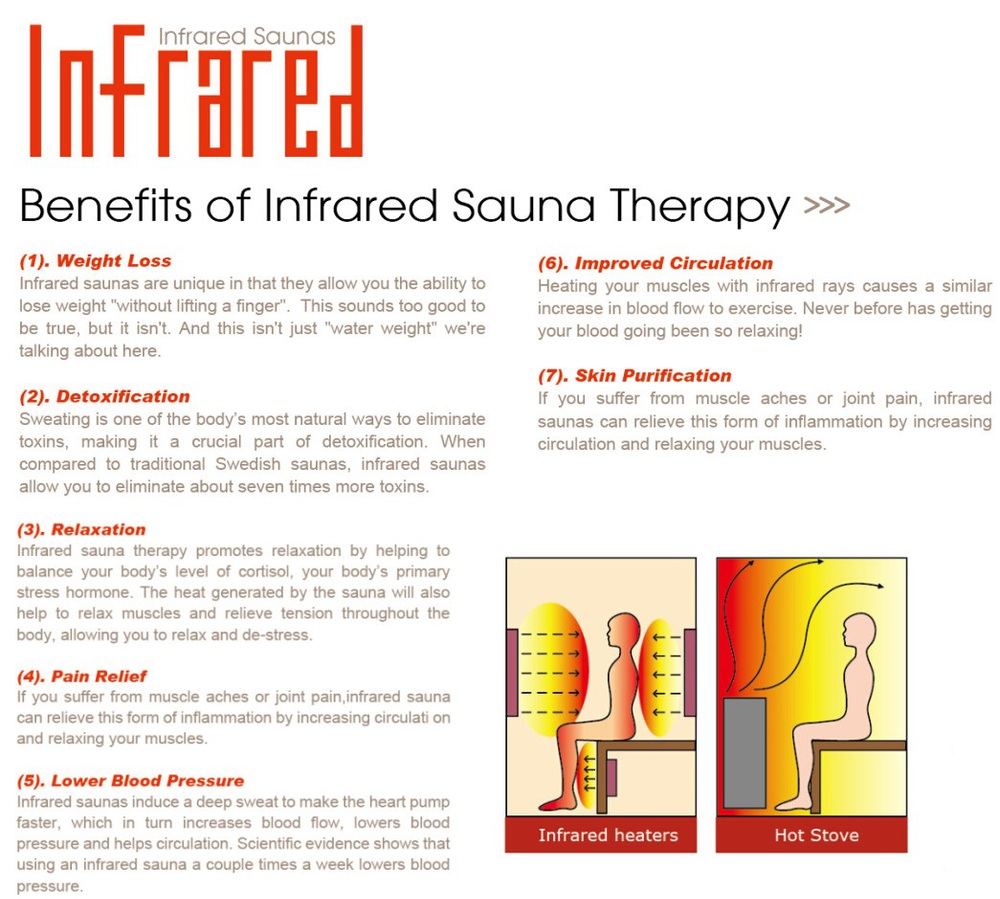 How Infrared Saunas Kill Cancer, Parasites, Yeast and Chronic Infection
THE DIFFERENCE BETWEEN AN INFRARED WRAP AND WALK-IN SAUNA
Although infrared saunas and infrared body wraps utilize the power of infrared heat, they are different. A walk-in sauna session heats up the entire body, including the head. They usually lasts 20 minutes, or less, because many can not withstand a longer session. Additionally, the infrared waves need to pass through the entirety of the sauna to reach the client's body. An infrared body wrap session typically lasts at least 30 minutes, and can go longer, allowing the participant to relax and breathe room temperature air. Because it can take the body a bit of time to raise its temperature and begin sweating, the longer your session, the more benefits can be seen. Additionally, during a body wrap session, the infrared is a lot closer to the body. Therefore, this enables an infrared body wrap to be significantly more effective than infrared saunas.
This treatment is a dry sauna experience. Proper modesty protocols are followed at all times. As a stand alone session, clothing or just undergarments can be worn. If you decide to wear any garments, make sure they are breathable, comfortable to lay in and can withstand perspiration. If you prefer, you can bring a change of clothes to wear, or we can provide robes or disposable undergarments for your convenience. After your session, moistened heated & cool towels are provided for your comfort.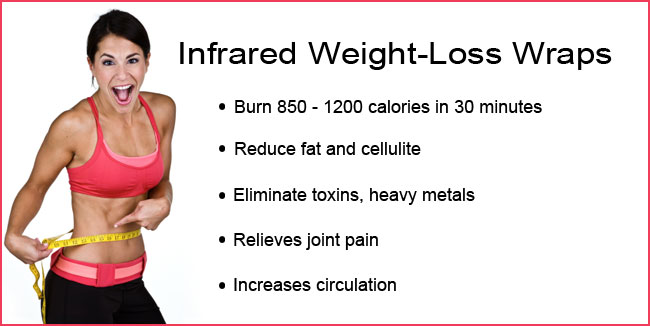 To schedule as a stand alone session, just reserve this package as you would a regular session. Unless otherwise requested, your session will be in a private room on a padded table or floor. While you rest and relax, an attendant will be nearby all times to ensure you always remain comfortable.
To reserve your session as an add-on to another session, just reserve your session either right before or after your main reservation. Depending on what other services you request, the wrap will be either on the table or a padded floor.
This treatment can also be integrated into some sessions that do not require additional time to complete. Ideally, these would be sessions where we can focus the time on your head or feet. It can also be done much like in a regular session, where the therapist will only uncover the areas they will be working on. The wrap otherwise will continue to warm up the body during the session.
To reserve the integrated wrap into your session, just click the one that says integrated. This will let the therapist know you wish the wrap to be used during your massage session itself. Depending on what other services you request, the wrap will be either on the table or a padded floor.
~~~~~~~~~~~~~~~~~~~~~~~~~~~~~~~~~~~~~
* Currently, our infrared sauna is a special blanket designed to be used while lying on one of our tables or on a padded floor. We only have the equipment to do one Infrared Wrap at a time. Please keep this in mind when planning your reservation.
THE HEAT IS ON!:
Great stand alone option for a duet session, for when one person just wants to relax while waiting for their partner.
Includes Non Contact Aromatherapy, Eye Mask and Cool Towels.
Infrared Blankets work best when the light and heat rays are completely sealed in. If you are just using to warm up the body for the massage, pick the 30 minute session.
When you order a session as an add-on, no worries about feeling like you are can't lay there too long. We can often split the time in the wrap into shorter intervals to help make it more comfortable for you to receive.
GROUP/BULK DISCOUNT (3 or 4 sessions) $49.50 each, (5 or 6 sessions) $46.75 each, (7 or more sessions) $44 each
It takes around 45 minutes when the real fat burning thermal effects really kick in. If this is your goal, pick the 60 minute session and try to have at least 45 minutes uninterrupted, if possible.
GROUP/BULK DISCOUNT (3 or 4 sessions) $72 each, (5 or 6 sessions) $68 each, (7 or more sessions) $64 each
Integrated into your massage session.
Must be purchased with a massage.
A great way to heat up the body, while getting your massage, without adding extra time to the session.