GREAT EXPERIENCE AND A WONDERFUL VALUE
"Between the therapist's magic hands, the hot towels and the warmed rocks, every place in my body that ached calmed down. The atmosphere in the room added to the relaxing experience and I also got to choose from her array of natural aromatic essentials oils. If you're in town for more than a few days, book several treatments in advance to get a good discount." H.M.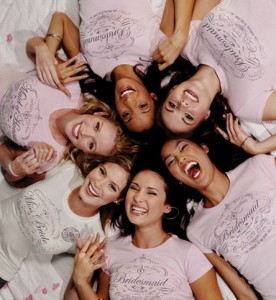 Planning a wedding? Girls' day out? Family Reunion?

Film crew needing some down time?
Have a group wanting to de-stress & rejuvenate while visiting our ocean side community?
Are you an individual wanting to receive, or give, regular sessions on a consistent basis?
*IMPORTANT: If you are a group that is wanting to schedule your sessions as close to each other as possible, please be advised our facility has a comfortable one room suite, upstairs, with two tables and a dressing room for two. We will also have an additional room downstairs with one massage table, a massage chair and space for floor based body work. With this, if the therapists are available, we can only accommodate three people for table massage at a time. For the upstairs suite, both individuals need to be comfortable receiving their sessions in the same room. Robes are provided for your comfort and modesty. Proper draping protocol is also maintained at all times. Also be advised that availability for same time sessions is limited to each therapist's scheduling restrictions. The further you make your reservations in advance, the easier it will be for us to ensure therapist availability.
We offer the following discounts for sessions purchased in quantities:
10% off for 3 or 4 sessions
15% off for 5 or 6 sessions
20% off for 7 or more sessions
Booking is flexible, does not have to be for the same services, can be for different people, arranged at different times, scheduled as gifts, and can also be done as duet or individual sessions. (Can not be added on to other discounts and coupons.).
A duet session does count as 2 sessions towards this group/bulk discount.

To ensure you receive your discount, when making your reservations, please be sure to let us know you are a GROUP or are wanting to purchase in BULK.

IF YOU ARE CALLING IN:
Let us know how many sessions you are scheduling.
What is wanted for each session.
What dates and times you prefer.
Any other information or questions you might still have.
IF YOU ARE SCHEDULING ON-LINE:
Schedule as you would normally do, but please be sure to let us know which reservations are part of your group or bulk purchase.
Input your credit card information to make your reservation. (This is only to hold your reservations.)
We will get back with you to confirm, answer any questions, make any adjustments to the reservations (if needed) and make sure everything is set.
If you have any questions, please feel free to call us!
Save
Save
Save
Save
Save
Save
Save
Save
Save