A perfectly relaxing experience
"My wife and I had booked treatments for our anniversary. The space is very intimate and the ladies were great. I would absolutely go here next time we are in Cambria," K.P.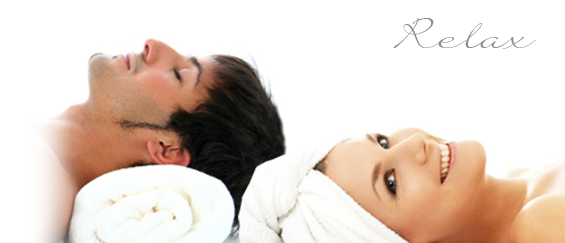 YES, WE CAN DO DUET SESSIONS!!!
Duet (Couple) sessions are for when two people wish to schedule their sessions at the same time: such as a couple, a mother & daughter, or two friends.
Since all of our therapists are independent contractors, new state regulations require each of them to have their own separate MENUS. To schedule a duet, you will need to schedule what you want from each therapist separately within our reservation system. Just let us know when booking that you wish it to be a duet. Your sessions do not have to be the same. Guidelines on how best to do that can be found on our BOOK ONLINE page.
We have two areas where duets sessions can be done. The automatic placement for duets is in our TREE HOUSE SUITE. This is a comfortable one room suite, upstairs, with two tables and a dressing room for two. Though the massage tables are in the same room, they are not next to each other, to allow for more privacy. Robes are provided for your comfort and modesty. Proper draping protocol is also maintained at all times.
We also now have the ability to do duets downstairs, by special request, if needed. The downstair suite has a room divider that can be opened or closed, as needed. Please feel free to ask and we can check to see if we can accommodate your request.
It is recommended, when reserving a duet session, that the same duration of time is scheduled. This helps to maintain a relaxing experience, without interruptions, for both individuals during the session.
We also cater to couples with our special spa PACKAGE ADDITIONS. Don't forget to consider adding our REFRESH & RENEW (Foot Soak & Treats) to your session, which is a perfect way to enhance your experience.
this was bliss
"My daughter wanted a 'mini' massage during our 'girls' weekend. I looked for a place where we could be together and Therapy by the Sea was pretty much it. I assumed two masseuses, but it was one, and it turns out that was just fine. She alternated between us – massaging one and leaving the other with hot 'towel' compresses. Initially we thought, "That's too hot . . oh well . . maybe . ." And then,  "Yummmmmm." It was wonderful. We were told, at the end of the hour, "Take your time." That's the only mistake. We'd have stayed, napped and lunched. It was BLISS!"
Save
Save
Save
Save
Save
Save
Save
Save
Save
Save
Save
Save
Save