A perfectly relaxing experience
"My wife and I had booked treatments for our anniversary. The space is very intimate and the ladies were great. I would absolutely go here next time we are in Cambria," K.P.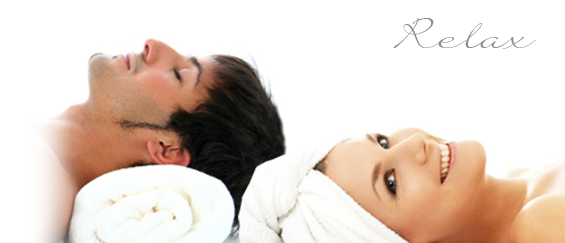 Duet (Couple) sessions are for when two people wish to schedule their sessions at the same time: such as a couple, a mother & daughter, or two friends. All of the SERVICES that we offer for an individual can be scheduled for a duet session. If you are both wanting the same service, then pick the type of service you want and look for session descriptions that says X 2.
We also feature a special Duet session for parents to be.
Sessions can also be CUSTOMIZED for each individual's needs within the duet session. It is recommended, when the services requested are different, that the same duration of time is scheduled though. This helps to maintain a relaxing experience, without interruptions, for both individuals during the session.
Duet custom sessions can be reserved in the following increments of time:
We also offer Duet sessions with our FEATURED SPECIALS and cater to couples with our special spa PACKAGE ADDITIONS. Don't forget to consider adding our REFRESH & RENEW (Foot Soak & Treats) to your session, which is a perfect way to enhance your experience.
It is important to note, for our duet sessions, that our facility is a comfortable one room suite with two tables (and one portable massage chair) and a dressing room for two. Though the massage tables are in the same room, they are not next to each other, to allow for more privacy. Robes are provided for your comfort and modesty. Proper draping protocol is also maintained at all times. If you are a couple wanting separate rooms, we do have a separate room with a 3rd table available. Please feel free to ask and we can check to see if we can accommodate your request.
* Re: 30 min Focus sessions – Unless pre-arrangements have been made, all of our 30 minute Focus Duet (Couple) sessions are done with one therapist within an hour block of time. For the best possible experience we actually encourage this, for while one person is being worked on by the therapist, it allows for the other person to sink into a deeper state of relaxation with the hot towels & stones. Two therapists can be arranged, but is based on the availability of the 2nd therapist. If you would still like to see if we can schedule the FOCUS sessions with two therapists, please let us know when you place your reservation.

this was bliss
"My daughter wanted a 'mini' massage during our 'girls' weekend. I looked for a place where we could be together and Therapy by the Sea was pretty much it. I assumed two masseuses, but it was one, and it turns out that was just fine. She alternated between us – massaging one and leaving the other with hot 'towel' compresses. Initially we thought, "That's too hot . . oh well . . maybe . ." And then,  "Yummmmmm." It was wonderful. We were told, at the end of the hour, "Take your time." That's the only mistake. We'd have stayed, napped and lunched. It was BLISS!"
Save
Save
Save
Save
Save
Save
Save
Save
Save
Save
Save
Save
Save