AMAZING MASSAGE
"I received the 2.5 hour Cambrian Stone Connection massage and all I can say is OMG, OMG, OMG! What an amazing therapist. She anticipated all of my needs. I kept thinking I don't know how this massage can get any better. However, she kept me pleasantly surprised throughout the massage with all of these nice treats, such as the hot towels, the warm neck wrap and the placing of the Cambrian warm stones. This place is a gem and is so worth enjoying. I will certainly be coming back here with friends and family! Thanks! Everything was beyond perfect! :)" A.G.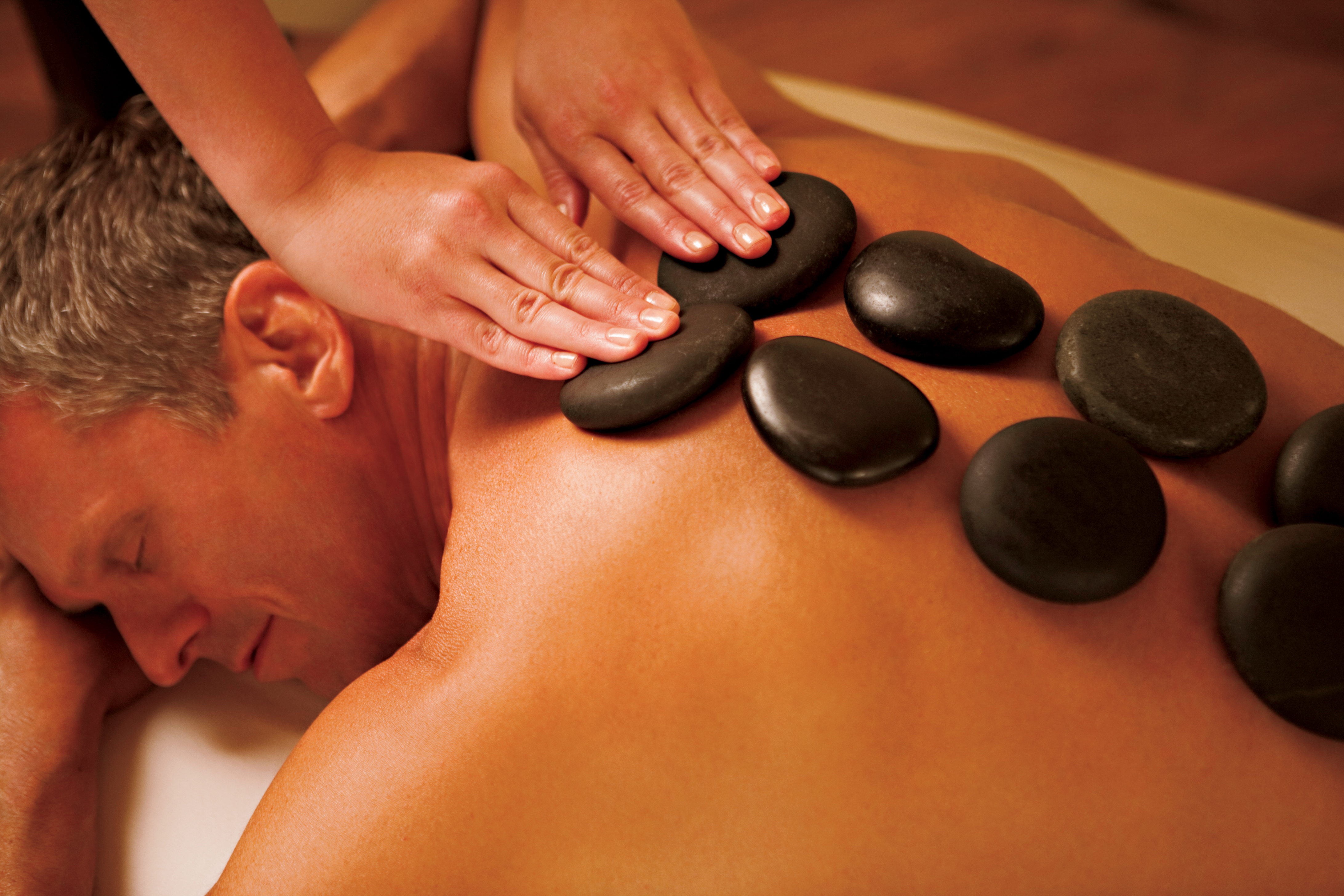 If you are wanting the full experience of what it is like to get 'stoned' with your massage, then this is the session for you. The stones are not only integrated into your Swedish massage session, they become the grounding and connected focus of your massage experience. With this massage you can experience the magical feel of the stones literally integrating into your therapist's hands throughout the entire session. The stones are also placed on key points next to your body, increasing flexibility and blood flow to the area. Using smooth warmed stones, hand selected from Cambria's coast, your massage therapist uses their penetrating warmth to melt away tension, while relieving knotted muscles and sore joints.
If needed, and for balance, cooled stones are also strategically used to relieve inflammation and stimulate circulation. The balancing effect of using warm & cool stones is a signature of LaStOne Therapy®, of which some of our therapists are also specifically trained in. LaStOne Therapy is a contemporary approach to alternating temperatures in massage and is a multifaceted technique designed to benefit both the client and therapist. The therapeutic potential of this treatment goes beyond measure. The physiological benefits of alternating hot and cold to the body have long been scientifically and medically proven. Adjusting different temperatures on the body is a beneficial aid in healing on all levels of our body and consciousness, and has been used throughout time. LaStOne Therapy capitalizes on these traditional practices with a modern approach and is a trademark of LaStOne Therapy International.
If you are specifically wanting the balancing effects of the hot and cold stones used in LaStOne therapy, please let us know.

As the stones are introduced and welcomed to into your space, they help bring balance and healing to your body. Aromatherapy and a warm towel compress to your back are also used in your session, adding another sensory level of balance and harmony to this very grounding bodywork.
DEEP TISSUE/SPORTS massage can be added, per request. ($5 for each 30 minutes)
~~~~~~~~~~~~~~~~~~~~~~~~~~~~~~~~~~~~~
CAMBRIAN STONE CONNECTION:
Save
Save
Save
Save
Save
Save
Save