So Much More Than Expected
"I received a 60 minute Back to Basics massage. When I scheduled, I was told it was the basic massage that most people think of when scheduling a session. Oh, my! If this is their basic massage, I can only imagine what some of their other sessions are like! Everything was perfect. The place exuded quality: in touch, method, training, product, and experience. Loved every second." J.W.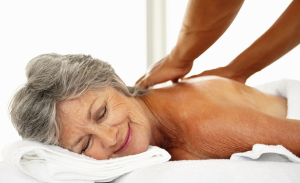 CLICK HERE TO RESERVE YOUR SESSION ON-LINE TODAY!
For those on a budget, not 'kneading' the full 'spa' treatment and just want a good rub down, we offer this BACK TO BASICS option. This is our classic SWEDISH RELAXATION massage, WITHOUT the Warm Towel Compresses. This session consists of basic Swedish massage using light to medium pressure. Swedish massage is renown for using long flowing strokes and gentle kneading of the muscles. Light friction, to enhance circulation, and gentle tapping, to induce even deeper relaxation, can also be incorporated. Though we do not use the warm compresses in this session, we still wipe down with a warm towel on the areas we work, to ensure you leave feeling clean and refreshed.
MAKE YOUR SESSION EXTRA SPECIAL WITH ONE OF OUR PACKAGE ADDITIONS!
~~~~~~~~~~~~~~~~~~~~~~~~~~~~~~~~~~~~~
BACK TO BASICS:
~~~~~~~~~~~~~~~~~~~~~~~~~~~~~~~~~~~~~
* Unless pre-arrangements have been made, all of our 30 minute Focus – Duet (Couple) and Great Escape sessions are done with one therapist within an hour block of time. Because this session does NOT use warm towel compresses, we schedule duets for this treatment as back to back sessions. Two therapists can be arranged, but is based on the availability of the 2nd therapist. If you would still like to see if we can schedule the Focus sessions with two therapists, please let us know when you place your reservation.
Save
Save
Save
Save
Save
Save
Save
Save
Save
Save
Save
Save
Save
Save
Save
Save
Save
Save
Save
Save
Save
Save
Save