BEST MASSAGE EVER
"I've gotten massages over the years, and many good ones, but this was the best by far. The therapist was excellent and attended to my every need. It was a pre-natal massage, and she made sure to provide every comfort for me and baby. She had me lay on one side and then the other, and ended with a wedge behind my back and a pillow beneath my knees. On my sides, I held a body pillow. My husband enjoyed his massage as well and I loved how quiet and relaxing it was. I highly recommend Therapy by the Sea." N.B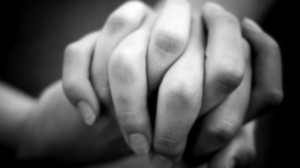 This is our special Duet (Couple) Massage session just for Mom's and Dad's to be.
It consists of a MOTHER'S TOUCH (Pre-Natal) massage for the new mommy paired with our SWEDISH RELAXATION.
When making your reservation, just look for PRE-NATAL options and our BABY MAKES THREE in our reservation calendar.
Extra pampering can also be added to your session with our PACKAGE ADDITIONS. We also now have non-alcohol options for our REFRESH & RENEW, GREAT ESCAPE & PARTY OF TWO package additions! A great way to pamper all three of you!
Save